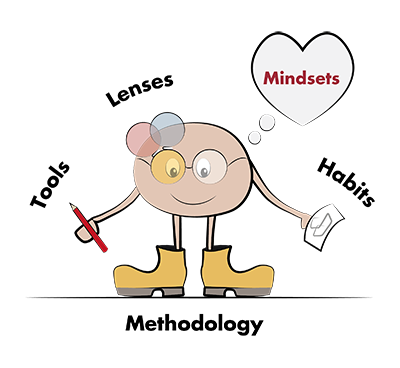 At its core, Design Thinking is about the way we work. Incorporating small behavioural changes can make a big difference to the way your team approaches problems.
Here, you will find resources and guides to help you incorporate Design Thinking in your team and organisation.
Tools & Techniques
Get your team together and on the same page, using easily available office stationery — whiteboards, markers & sticky notes.
---
Looking for guidance?