It's tradition here at Ideafarms to wish our loved ones on New Year's. Our greetings usually incorporate a good mix of our design and technology skills to make it as interactive and fun as possible.
Here we have compiled some of the greetings we made in the past years. If you like what you see and would like us to make one for your organisation too, drop us a line. We would love to cook up something good for you.
---
The Living Greeting Project (2016)
We didn't make a card – well, almost. We got by with a little help from our friends!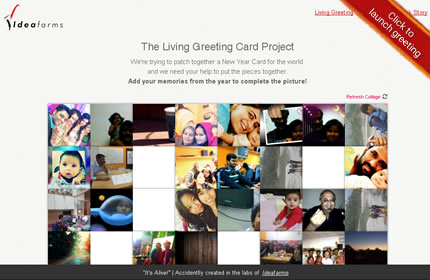 ---
Values to carry forward (2015)
For this card, we decided to hide our message. Can you read between the lines 😉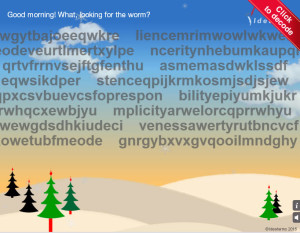 ---
Let us KiSS! (2014)
A band, an act of affection, a principle of design, and our wish for the New Year. Keep is Super Simple!

Read more about how this one came about.
---
We will not forget (2013)
The year 2012 ended on a sober note for all Indians (why?). For possibly the first time there was an outburst and awakening across the country demanding a change. And in this greeting, we urged everyone to keep the spirit alive and urged the change to stay in 2013.
2013 was the year of two greeting cards. While the one above was made at the last minute to pay our tribute to the spirit of the moment, we decided to scrap the original, "more fun" greeting. You do get a preview of it here though. Lucky you! 🙂
---
Ten in 12 (2012)
In 2012 Ideafarms celebrated TEN years of existence. To celebrate the occasion grandly we decided to make an interactive New Year card and thank all those who made it possible, those who made it memorable. Enjoy the roller coaster ride with us through this card. 🙂
---
Ideas behind inventions (2011)
A fun animated greeting card exploring the idea of how some of the great inventions took place.
---
Heal the World (2010)
2009 was an impactful year. The year that the world was deprived of one of it's greatest legends — Michael Jackson. The same year the UN Climate Change Conference — Hopenhagen took place. Our greeting was a tribute to Michael Jackson and the message he left us with — Heal The World …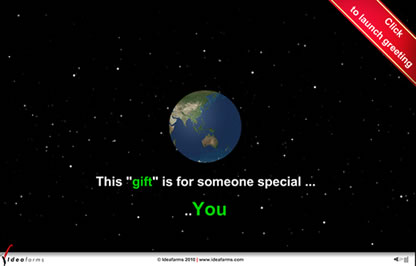 ---
9-The magical number (2009)
The magic number 9 was the core element in this interactive greeting to welcome in change for the New Year — the year 2009.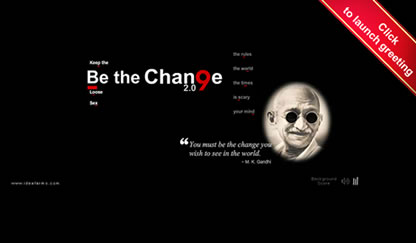 ---
Just take our WOR(d)K for IT ! 😉 (2008)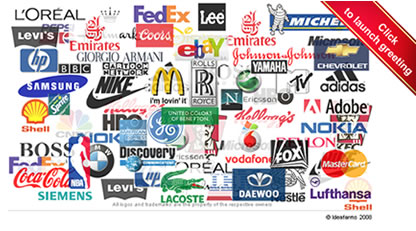 ---
Whose time is it anyway (2007)
A fun animated greeting. Notice the world clock? It shows your time as well as ours.
Do stay a while!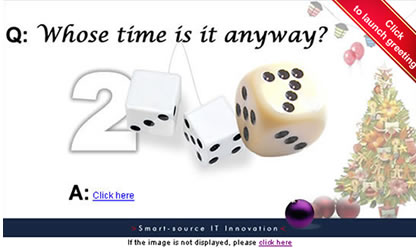 ---
Think, Feel, Act … (2006)
2005 was a year that was wrecked by multiple calamities. Our greeting for the New Year urges people to think, feel and act in time and to usher in a hope for a safer and happier new year.